Mr Donald Trump
, the Republican Party presidential nominee, has received the highest number of electoral college votes in the US presidential election by a very substantial margin.
The internet media have simply failed to provide the final result even as I write this because, as all now so well know, the media are so biased toward the Left, and so hypocritically horrified by the result, that they do not like even to tell the whole story of this very remarkable and decisive victory by the winner,
Mr Donald Trump
.
I must admit that I have never been a terribly great fan of
Mr Trump
but then I was, and am, even less impressed with
Mrs Clinton
, the Democrat Party candidate and former US Secretary of State.
I found it surprising that these two were the primary choices presented to the American people in the US presidential election of 2016 by the two dominant political parties in the USA, Republican and Democrat.
However, whatever one may think of the result, even if one is dismayed by the result, the astonishingly biased reporting by so many media outlets is nothing short of an utter disgrace and a blatant, full frontal insult to democracy, to the US Constitution, to the proper and good government of the United States of America and, indeed, to constitutional government throughout the world, everywhere. Much of the US media seems to be dominated by extremist regressive Leftists, revolutionaries and anarchists of a singularly repulsive, foul-mouthed and destructive kind. Americans should be acutely ashamed of these disgraceful enemies of decency, truth and virtue. It is certainly time for legislation to allow citizens to challenge, legally, this massive, regressive, fundamentalist Leftist bias in the media.
The intervention of many figures from the world of entertainment has, in some cases, been disgraceful and even, in a few cases, bordering upon the bestial, vile and devilish and has reflected extremely ill upon those so unworthy as to make such utterances.
The interventions of numerous political figures has, in some cases, been little better, reflecting very badly upon the current state of public discourse in the United States where, so it now seems, any amount of vile, degrading and bestial filth can, and has, in some cases become the norm.
Above all of this swirling filth, however, has been the remarkable result itself which clearly represents a resounding rejection by the ordinary American people of the political and ruling caste that currently governs and dominates in politics, business, banking, the media and the world of commentary and academic discourse.
The people have signalled their rejection of this increasingly powerful and dominant caste of regressive Leftists – a caste that rules largely for itself, and not for the common good, the very mark of tyranny.
It remains to be seen how the new President will deal with the dominance of this caste. We can, however, be sure that the Leftist elite caste will fight for their dominance and will do all in their power to hamper, insult, mock, attack and block the new President. The repugnant hypocrisy of this caste will be revealed in their claim to be defenders of democracy, all the while that they refuse to accept democracy and the democratic vote by the people of America.
The honest denizens of the Left will accept the constitutional result as they ought as loyal citizens.
The ranting hypocrites of the Left, however, will not.
These hypocrites are truly disgusting and wicked people, enemies of the state, enemies of humanity, and enemies of the United States Constitution and of constitutional government across the entire world, precisely because they are so rich, powerful and influential and so hypocritical.
Meantime the newly elected candidate (soon to be President-elect, when the Electoral College delegates have met on 19 December 2016, and elected him, and then, after his inauguration, President) has begun to select his new cabinet.
Those chosen so far are listed below.
CABINET
US Vice-President – Governor Michael Richard Pence
The Indiana governor, 57, is charged with leading the team deciding the key appointments in the new administration.
He is a favourite among social conservatives who boasts considerable experience in Washington.
Governor Pence was raised Roman Catholic along with his five siblings in Columbus, Indiana, and says he was inspired by liberal icons John F. Kennedy and Martin Luther King Jr.
He is known for his staunch opposition to abortion, signing a bill in March to ban abortion in Indiana on the basis of disability, gender or race of the foetus. He has said he would favour overturning a 1973 Supreme Court judgement, often referred to as the
Roe v Wade
case, which bars the US government from prohibiting abortions.
US Attorney General – Senator Jefferson Beauregard Sessions
Senator Sessions has been one of Mr Trump's closest allies throughout the campaign.
Senator Sessions said that he "enthusiastically" embraced Mr Trump's vision for "one America and his commitment to equal justice under law".
He said: "I look forward to fulfilling my duties with an unwavering dedication to fairness and impartiality".
Senator Sessions sits on the US Senate Armed Services Committee, the Judiciary Committee and the Budget Committee.
The regressive fundamentalist Left media have been particularly hostile to this appointment which may mean that perhaps it will be a good one.
CIA Director – Congressman Michael Richard Pompeo
A Republican Party Congressman, Mr Pompeo has been nominated to become the United States' new spymaster
Mr Pompeo was born in Orange, California, and attended the US Military Academy where he majored in Mechanical Engineering, graduating first in his class in 1986 and subsequently serving in the Regular Army as a cavalry officer in the Armour Branch of the US Army from 1986 to 1991.
He received a JD from Harvard Law School, where he was an editor of the Harvard Law Review. He then worked as a lawyer for law firm, Williams and Connolly.
He later founded Thayer Aerospace and in 2006 he sold his interest in Thayer (which was renamed Nex-Tech Aerospace). He became the President of Sentry International, an oilfield equipment company.
He is a known defender of the need to protect the USA and the world from radical Islamic terrorism. For this he has been widely vilified by the regressive fundamentalist Left who accuse him of racism.
National Security Adviser – Lieutenant General Michael Thomas Flynn
The retired US Army lieutenant-general was Mr Trump's main national security adviser during the presidential campaign and has accepted an offer to stay on in the same role under Mr Trump's administration.
The 57-year-old is credited with helping Mr Trump connect with US service veterans.
General Flynn was, from 2012-14, the director of the Defence Intelligence Agency, the US military spy agency, but says he was forced out of the role because of his views on radical Islam in which he is uncompromising in his belief that America needs protection from radical Islamic terrorism.
General Flynn has been a life-long member of the Democrat Party but became highly dissatisfied with the Democrat Party presidential candidate Hillary Clinton for her security failures when US Secretary of State, particularly in regard to her legally questionable use of email servers.
During the presidential campaign, General Flynn also questioned the Obama administration's approach to the threat posed by the Islamic State (IS) group, also known as Daesh.
General Flynn has said the US should work more closely with Russia in Syria to combat IS and has made appearances on RT, the Russian state television network.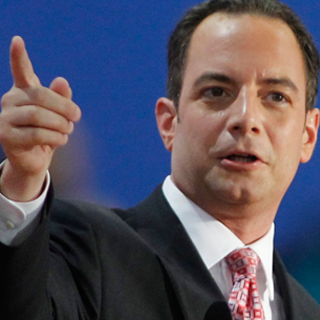 White House Chief of Staff – Mr Reince Priebus
Mr Priebus, Mr Trump's White House "gatekeeper", is 44 years old and hails from Wisconsin.
As chairman of the Republican National Committee he was a bridge between the Republican nominee and the Party.
Mr Priebus is close to the Speaker of the House of Representatives, Mr Paul Ryan, a fellow Wisconsinite, who could be instrumental in helping to steer the new administration's legislative agenda.
AIDES
Senior Counsellor and Chief Strategist – Mr Stephen Kevin Bannon
Mr Bannon was born on 27 November 1953, in Norfolk, Virginia into a working-class, Irish Catholic, pro-Kennedy, pro-union family of Democrat Party supporters.
In 1983, he received an MBA degree with honours from Harvard Business School.
Mr Bannon was an officer in the United States Navy, serving on the destroyer USS Paul F. Foster as a Surface Warfare Officer in the Pacific Fleet and later as a special assistant to the Chief of Naval Operations at the Pentagon.
After his military service, Mr Bannon worked at bankers, Goldman Sachs, as an investment banker in the Mergers and Acquisitions Department.
In 1990, Mr Bannon and several colleagues from Goldman Sachs launched Bannon and Co, a boutique investment bank specializing in media.
He is the executive chairman of Breitbart News, a news, opinion and commentary website noted for its connection to the so-called "alt-right" or "alternative political Right Wing".
He became chief executive officer of the 2016 presidential campaign of Donald Trump in August 2016.
Though not a cabinet appointment, Mr Bannon, 62, could wield immense influence behind the scenes as one of Mr Trump's key advisers.